Introducing our New Franchise Portal
Introducing Our New Franchise Portal
Our new Click IT Franchise online Portal. empowers our valued members to stay informed and connect easily and securely with other members of our growing franchise network. It is filled with useful information and is now available at your fingertips when needed.
Plus, the steps new candidates are asked to take in order to become Click IT Franchise owners, is in a self-guiding, step-by-step format; advancing them through the process under their own control, giving them access to new levels of information as they move upwards, following the path for success.
Frankly, we only want proactive owners, so a dual purpose of developing this new portal is so those who don't take action simply are weeded out due to their own inaction. We want owners with a high level of self-motivated drive and enthusiasm for learning how to gain control over their future.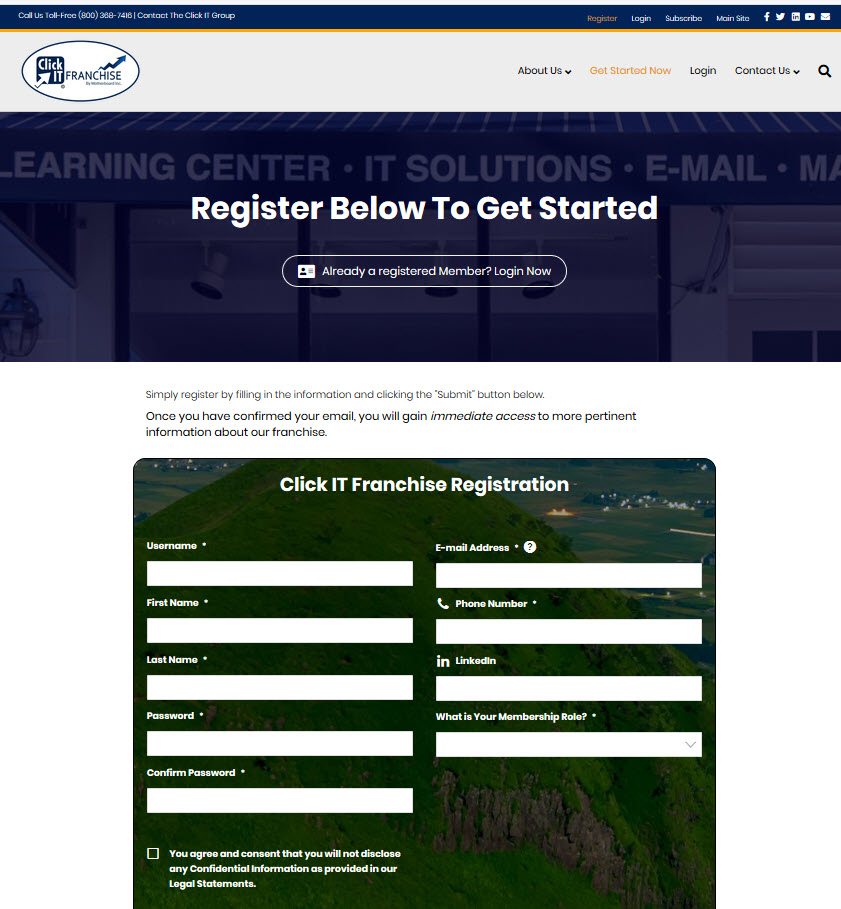 Dynamic Online Community

You'll discover how Click IT is now providing franchise candidates, brokers, owners, and staff, a dynamic online community.
Take action today, and log in!
Our intent at Click IT in delivering information in this manner is to provide an unmatched level of assistance and guidance digitally, where it is available at your fingertips simply by logging in.
Register today and log in. You'll find it to be a great new experience in investigating and purchasing a Franchise.
We encourage both candidates and their broker/consultants to register and become members. This is the best way to stay informed and engaged with each other as a candidate moves through our process of becoming a franchise owner.
Why Buy a Franchise?
Buying a franchise is a great choice when deciding to own a business because everything is already proven and essentially done for you. All you have to do is follow the franchise's example for success. What many successful franchise owners love most is the feeling of being in business for themselves, but not by themselves.
Pursuing a franchise business opportunity with Click IT is a great way to make your dream a reality.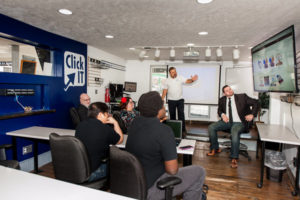 Experienced Training
At Click IT, most of your training will be conducted by our Founder and President, AL Harlow, who has over 40 years of experience as an entrepreneur. Learn more about AL.
Pursue Your Dream!
The thought of pursuing an entrepreneurial dream is really exciting, but it also can be very stressful. Having AL's guidance will help achieve a successful transition to business ownership with less stress.
Personality Traits Test
Are you a good match for our franchise? We developed an easy-to-take test so you can find out quickly if you have what it takes to be a Click IT Franchise Owner.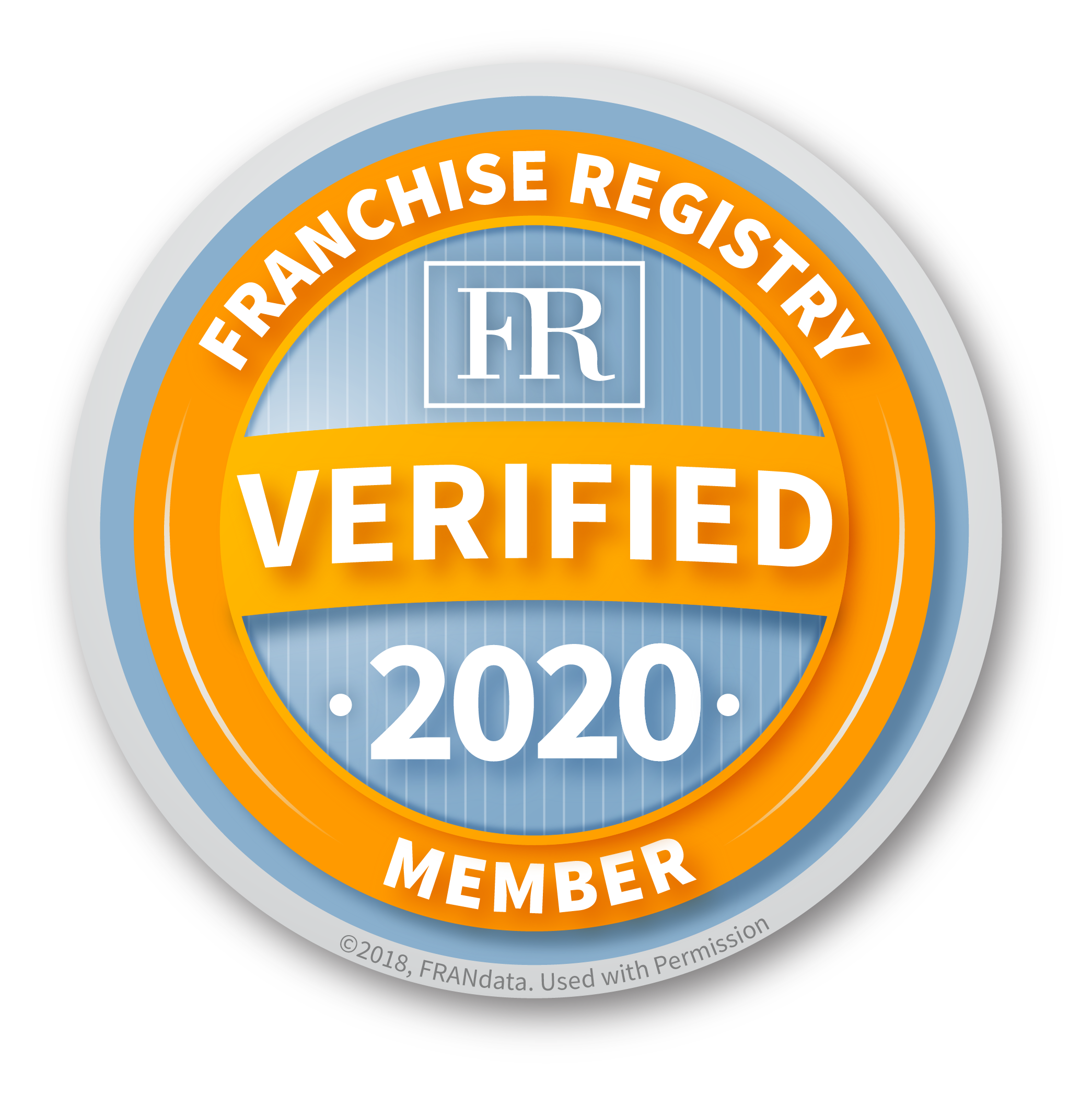 Click IT Franchise is registered at the SBA to help make the process of lending go smoother and faster.
Did You Know?
Click IT is a "pandemic-proof" Franchise as determined by the Federal, State, and Local Governments
What many successful franchise owners love most is the feeling of being in business for themselves, but not by themselves. At Click IT, we are striving to achieve the best support for our network possible. Because we are IT experts, we can achieve this goal like no other, through digital delivery of meaningful content and guidance. Register today and experience first hand our new way to engage and keep our growing franchise network of candidates, brokers, owners, and staff. We look forward to seeing you engaging with us again soon.
If you were already a member of Click IT Group, use your same credentials to log in. If you are having any difficulties simply contact us.
For More Information about Click IT Franchise, visit https://clickitfranchise.com
© 2020 Click IT Group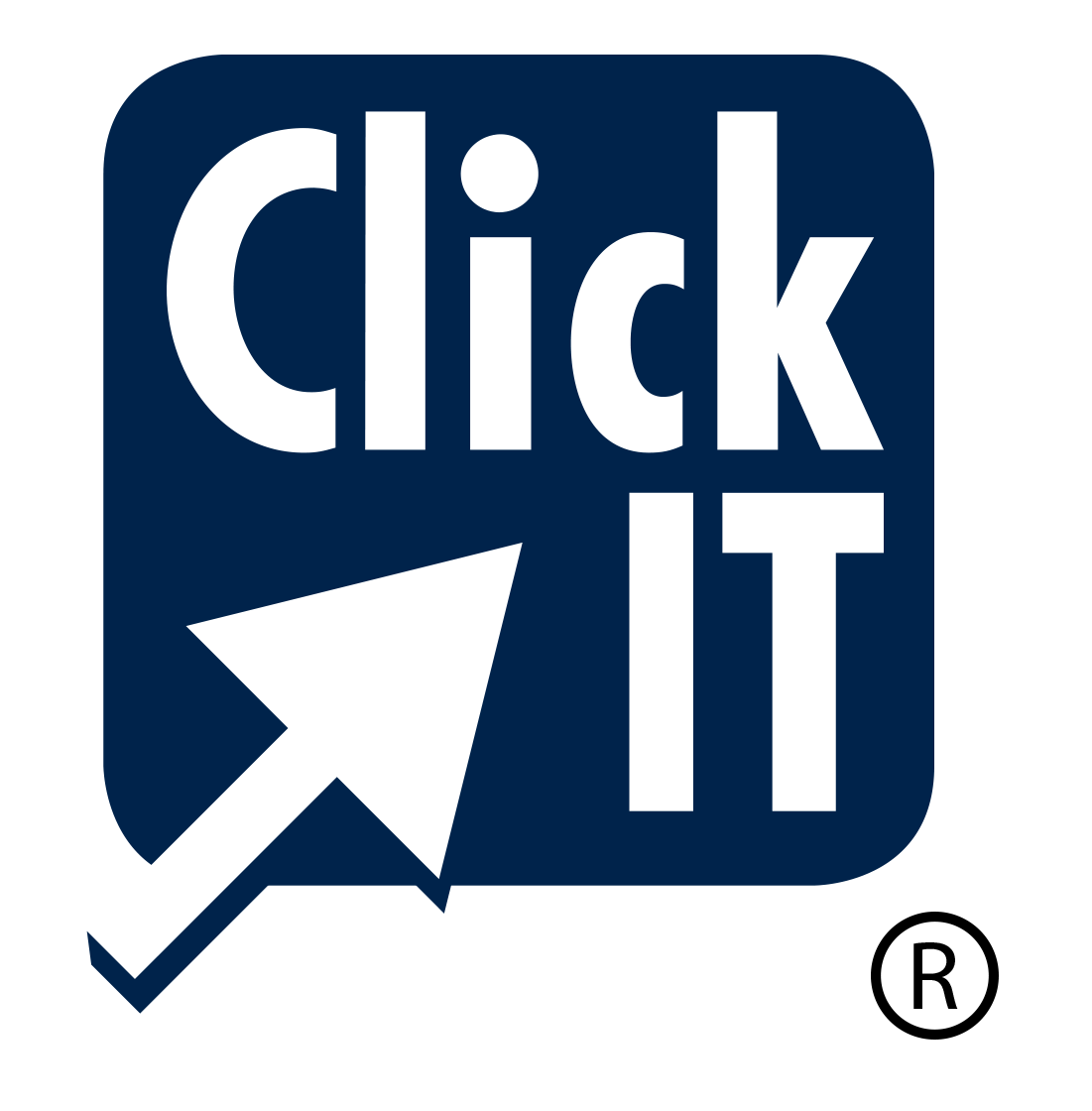 Legal Notice: This advertisement is not an offer to sell a franchise. Any offer to sell this franchise will be made by a Franchise Disclosure Document and only following registration by Click IT Franchise in any state requiring registration prior to sale.