List of US States Where Territories are Available
Our headquarters is in the Village of Chagrin Falls, Ohio, USA, an eastern suburb of Cleveland, where our model Click IT Store (H) is located on S. Main Street. (Click on a category on our Nearby Places Map to view what's around our headquarters.)
Our long-term strategy is to open stores in every US state, but some states have laws that require further filings that are being worked on one-by-one by our legal department. If your state is marked "pending", still register or subscribe to assure you are kept updated as our franchise network develops.
List of states noting where protected territories are available, or will become available soon:
Alabama
Alaska
Arizona
Arkansas
California - Pending
Colorado
Connecticut
Delaware - Pending
Florida
Georgia
Hawaii
Idaho
Illinois - Pending
Indiana
Iowa
Kansas
Kentucky
Louisiana
Maine
Maryland - Pending
Massachusetts
Michigan
Minnesota - Pending
Mississippi
Missouri
Montana
Nebraska
Nevada
New Hampshire
New Jersey
New Mexico
New York - Pending
North Carolina
North Dakota - Pending
Ohio
Oklahoma
Oregon
Pennsylvania
Rhode Island - Pending
South Carolina
South Dakota
Tennessee
Texas
Utah
Vermont
Virginia - Pending
Washington - Pending
West Virginia
Wisconsin - Pending
Wyoming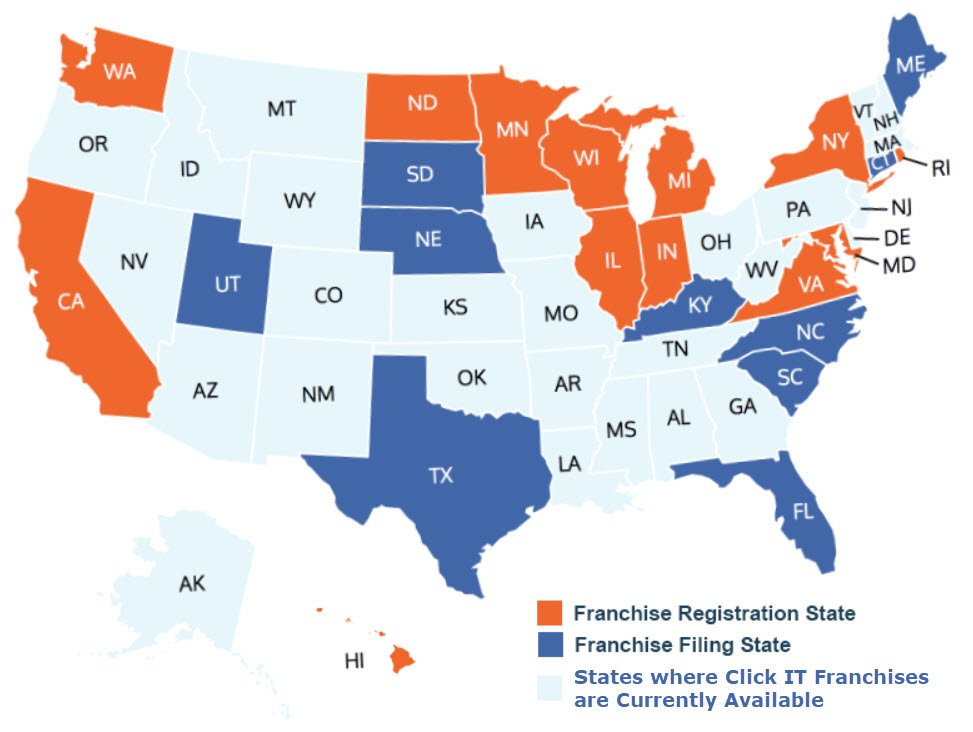 __________________________________________
Register
in order to see more information only revealed below to logged-in members.