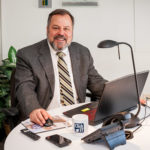 Overview About Click IT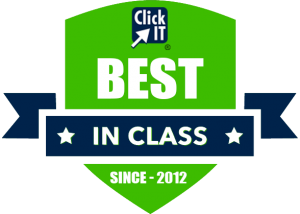 The Click IT store was started in 2012 by AL Harlow to provide best-in-class managed IT services, products, support, and solutions in a comprehensive manner to both consumers and small to medium-sized businesses (SMBs). We are now an emerging franchise opportunity that has received an "A" grade from Franchise Grade. (Click here to listen to the report.)
Our emphasis is on selling recurring revenue solutions to both residents and commercial customers. In business for ourselves with a company store since 2012, we make technology work better for both home and business owners, with an emphasis on helping them decrease stress, reduce expenses, and improve their bottom line. We operate on a business model that fulfills the growing need to use an outsourced vendor for their computer management, typically outside their internal core competencies. Our hybrid IT management approach makes Click IT more affordable than any competitor while also offering consistent monthly rates. Our subscription rates save customers money and time by allowing them to effectively budget and reduce IT expenses in the long run. No need to be a geek; Click IT will train and empower the right candidate who fits our criteria. An investment in Click IT is a smarter investment in your future.
Market
There is an expanding demand for IT service providers - growing from $180.5 billion in 2018 to $282.0 billion by 2023; a 60% growth rate. The market for Click IT products, services, and solutions includes all members of the general public with our primary focus being on the on-going IT needs of small businesses. There are no material seasonal variations in the market. The market is well developed and while it is indeed competitive, based on our vast experience since 2012, Click IT's systems (our secret sauce) and approach to the marketplace uniquely positions us to be competitively advantageous, as evidenced by our now hundreds of steady customers served regularly by our company store in Chagrin Falls, Ohio.
Our Company Store
The company store, (20 miles East of Cleveland) now monitors and maintains thousands of computers, websites, and emails and is depended upon by hundreds in its local area. We have a fully developed online store (see https://shop.clickitgroup.com) which compliments our store's point-of-sale cash register.
Now Awarding Franchises
While undergoing a strong growth rate at our company store in the past several years, Click IT opened its franchise division called "Motherboard" to organize and prepare to find qualified, entrepreneurial-minded people with the dream of owning their own business.
See Funding Options.
As complex as they may seem, Click IT has simplified IT service offerings by delivering them using 'Web Services'. This is a very important aspect of our franchise that sets us apart. It means you don't have to be a "Techie" or "Nerd" or "Geek" to own a Click IT Store.
Using information technology today has morphed into being more about the storage, synchronization, management, and security of data and the understanding of how to use the software. Hardware, on the other hand, has become a commodity. As the technology business continues to go to the Cloud as a utility, the big-box retailers and online stores are still focused on mainly selling hardware, with the software and services as an after-thought. This leaves a huge void for a locally situated, trustworthy I.T. services, and management organization to fill since most don't have the technical knowledge, infrastructure nor capacity for managing information technology themselves.
Click IT fulfills this huge void by providing managed IT-as-a-service in a retail store setting. Click IT addresses the need for a trustworthy, knowledgeable, and local bricks-and-mortar shop for people to visit that's close by and convenient, like any retailer.
Why Click IT Franchise?
In summary, Click IT is the best franchise offered today in the Managed IT Services category. As complex as our services and solutions may seem, our systems have simplified the process of delivering them by using 'Web Services'. This is a very important aspect of our franchise that sets us apart. We call it our "secret sauce". The bottom line for a franchise owner is that they don't have to be a nerd or geek to own a Click IT Store. What we seek more importantly is a sales-oriented owner who 1) likes being involved in a community, 2) loves teaching, 3) loves helping people, 4) likes gadgets, and of course, technology in general, and appreciates how life is better with IT. Our ideal franchise owner is someone who is also very smart and a fast learner. To see all the traits we look for when selecting a franchise owner, click here.
To learn more, see What Makes Click IT Better and Different from Other Similar Franchises.