Secure IT services for every business
Managed IT Services for Professional Services
If you are a worker with high value skills, you need a professional IT infrastructure that enables you to serve your clients and keep your results and revenues growing. It\'s not uncommon for high-powered professionals to neglect their IT needs because they are busy serving their clients. But when you need help, don\'t you want someone that takes customer service seriously as you do? Someone that knows IT as well as you know your own domain?
Keep your staff and clients happy
Protecting your network with strong perimeter defenses

Repel viruses, malware, and phishing attacks while encrypting sensitive email and client data

Protecting your business from human error with professional data backup and recovery

Transforming your IT technology to be as professional and flexible as you and your staff
Enjoy the 24/7/365 support, because we understand business never sleeps. Even if you do.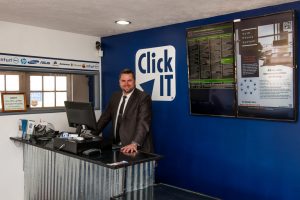 We know the technology tools that companies rely on every day. Let us manage your IT so you can manage your business.
Custom IT Solutions for Professional Services
We\'re experts at network bandwidth, voice communications (VoIP), wireless Internet support, cloud computing, cyber security, and good old fashioned technology refreshes. Whether you\'ve ignored your IT needs for a few years or simply grown your business to the point where you need professional support, we can help.
We understand the challenges you face, such as the need to:
Work with virtual and geographically distributed team members and clients

Securely exchange intellectual property and large data files

Segment your network to separate guest access from staff access

Maintain a website presence that professionally represents your business
We are proud to support and ensure uptime of your systems, providing support for third party applications and will liaise with the vendor should any issue arise.
You can be assured that we will take the time to understand your specific needs and create a solution which will enhance your productivity and help you get your work done faster.